Please NOTE:
Mata Ortiz pottery is Collectable Art 100% Hand made and fired as the ancient Paquime-Casas Grandes Indians. They are fired directly on the floor, using wood or cow pats as fuel, (and in some cases, as well as in an electric or gas kiln, in order to preserve nature).
The results is a magnificent piece of Art on Clay.
You can set inside a plastic bag with loose sand, not tight; (use *soft, *dry and *loose desert/beach sand), to increase pottery stability.
To clean, use a soft feathers duster only.
NOT INTENDED TO USE FOR FOOD OR BEVERAGES.
ONLY FOR DISPLAY-DECORATION.
NOT WATER TIGHT. Please, don't expose to water.
---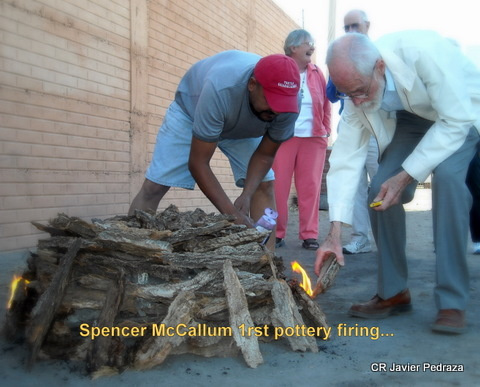 Copyright © 1985-2020 Javier Pedraza
All rights reserved. All text, images, pictures, videos and design in this website are of the
exclusive property of Mata Ortiz Arte/Javier Pedraza.
(If you need copy any part of this site, obtain a written authorization)
All mail sent to the
Webmaster
with any questions or comments about this web site are welcome!